Giving students the chance to achieve their dreams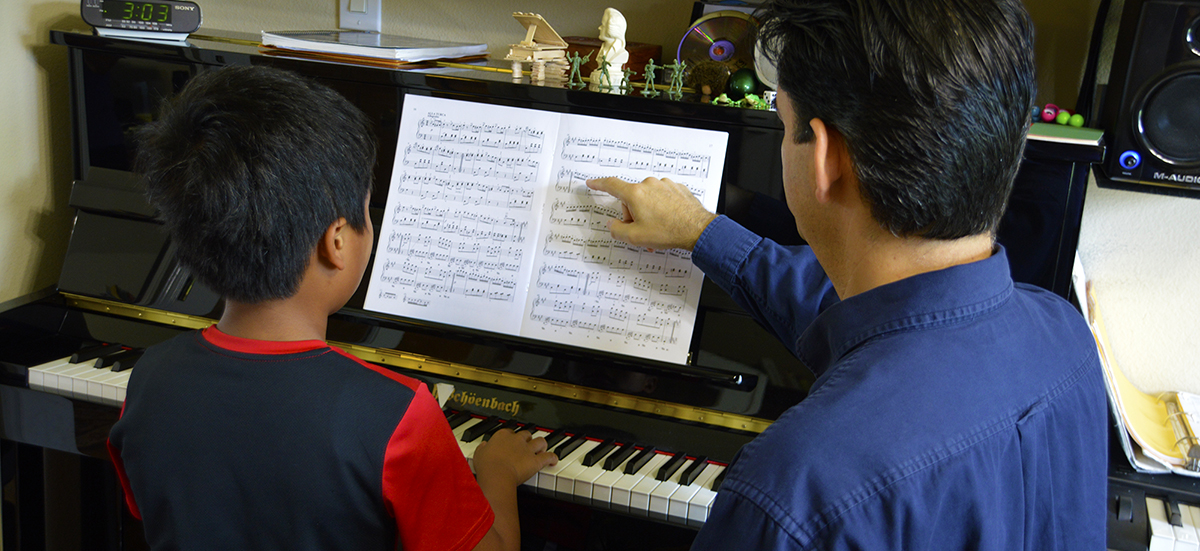 I teach primarily beginner and intermediate students, regardless of background and ability. I strive to give all my students the opportunity to achieve their highest possible level. I recognize that every student is unique in abilities, likes, and learning modalities. Some like classical music and want to perform in recitals or festivals. Others just want to play for fun and enjoyment for their families and friends. I adjust my teaching to address the different needs, desires and abilities of my students. I also include the input from my students and parents in deciding what music to play and whether to participate in recitals, tests, competitions and auditions.

My students are expected to study several pieces simultaneously, perfecting and memorizing selected ones. They should be able to learn as much music as possible from varying styles, including simplified versions of more difficult pieces and classical works, popular, Christian and Jazz styles of music. Students are expected to maintain a rotating number of memorized pieces that can be performed at all times.

The curriculum for most of my students include aural development using the Suzuki approach, music reading, sight-reading, technique, theory and performance preparation. Optional activities include improvisation, harmonization, transposition, composition, music history and appreciation, and keyboard ensembles.

The ability to read music is a very important skill among the many needed by the maturing student. Nonetheless, before the complications of music reading are introduced, habits of good posture and technique need to be established, as does the ability to listen to the quality of sound while playing. I delay note-reading for the young beginner students (4-6 year olds) to concentrate on sound technical development by rote and ear. For the older beginners I apply a strong reading approach from the start to help them become literate musicians.

I instill a strong technical foundation in my students through drills, exercises and etudes that prepare them for the demands of the repertoire. I do my best to help the student develop a beautiful tone. My technical methodology comes from the Taubman approach that addresses how to use properly and efficiently the whole body while playing the piano.

Practice requirements for my students are tailored according to their age, level and natural ability. Parents are invited to initiate, encourage and monitor practice according to the age and maturity of the child.