Information about Mr. Aguilar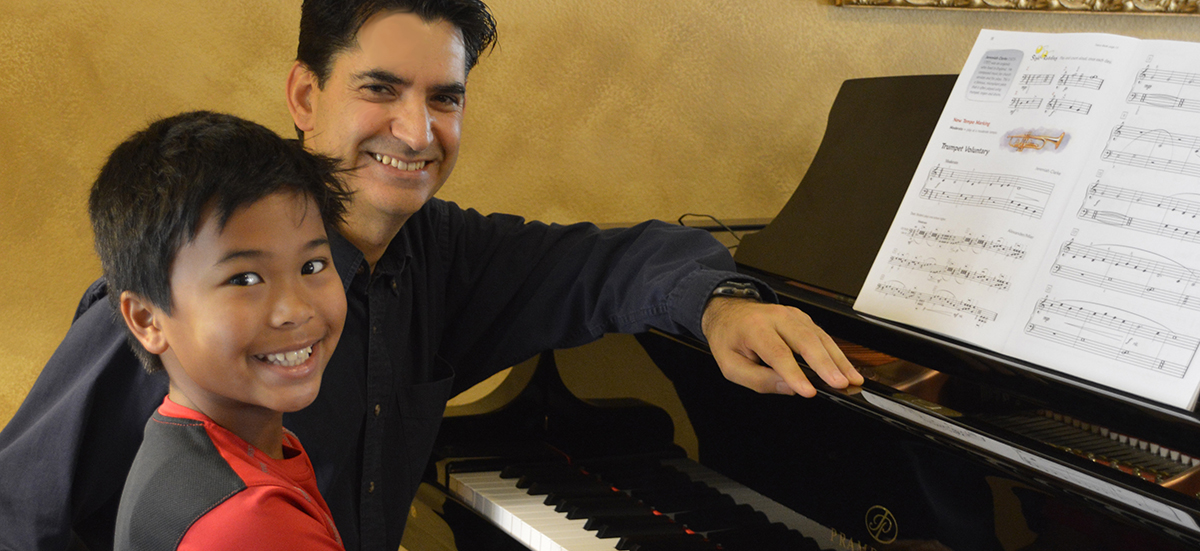 Pablo Aguilar, M.M., NCTM, is a certified piano teacher located in San Antonio, Texas. Mr. Aguilar graduated Magna Cum Laude from the University of Montemorelos where he completed a Bachelor of Music degree in Piano Performance. He also holds a Bachelor's degree in Computer Science from the University of California at San Diego and a Master of Music degree in Piano Pedagogy and Performance from the University of Texas at San Antonio. Mr. Aguilar has trained extensively in the Suzuki method with Dr. Doris Harrel and was awarded the Piano Pedagogy Award in 2011 by the Department of Music at UTSA.

For several years, Mr. Aguilar worked as a Software Developer for major corporations such as NCR, BEA Systems, and AOL while maintaining a private group of piano students but ultimately decided to commit full time to music teaching when he relocated to San Antonio in 2005. He has over ten years of experience in music instruction to private and group students and he is an active member of the San Antonio Music Teachers Association serving currently as Senior Vice President. He served as Future Stars Competition Committee Chairman for the San Antonio Symphony League, and currently is a board member of the San Antonio International Piano Competition.

From 2005 to 2007, Mr. Aguilar led the music and computer programs at Family Educators Alliance of South Texas (FEAST), a homeshool organization. Currently he teaches private piano at his home studio and at Musical Arts Center of San Antonio, and is an Adjunct Intructor at St. Philips College. He also founded and directs the Advent Strings ensemble. During the weekends he enjoys playing the piano for The Seventh-Day Adventist Church and Rolling Oaks Christian Church. He believes that all children are capable of learning music and that teaching includes a never-ending journey of discovery to find out what enables children to be successful learners.

Mr. Aguilar is happily married and has two children, Paola age 13 and Brandon age 10.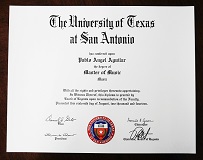 Master of Music Diploma

Listen to selections from Mr. Aguilar's college recitals


Beethoven - Sonata in C# Minor Op. 27, No.2 (Moonlight) 1st Mov.
Chopin - Nocturne in C# Minor
Chopin - Ballade in G Minor Op. 23
Debussy - Reflets dan l'eau (Reflections in the water) - from Images
Gershwin - Three Preludes - 1 - Allegro ben ritmato e deciso
Liszt - Concert Etude S.144 No. 3 "Un Sospiro"
Liszt - Hungarian Rhapsody No. 2
Pablo Aguilar - Ronda Rondo
Ravel - Alborada del gracioso
Ravel - Une Barque sur L'Ocean (A boat on the Ocean)

Watch videos of Mr. Aguilar on YouTube



Chopin - Fantaisie-Impromptu in C sharp minor, Op. 66


America the Beautiful


God Bless America


My Tribute


Ponce - Mexican Rhapsody No. 1


Graduate Recital