How is this method specially suited for young students.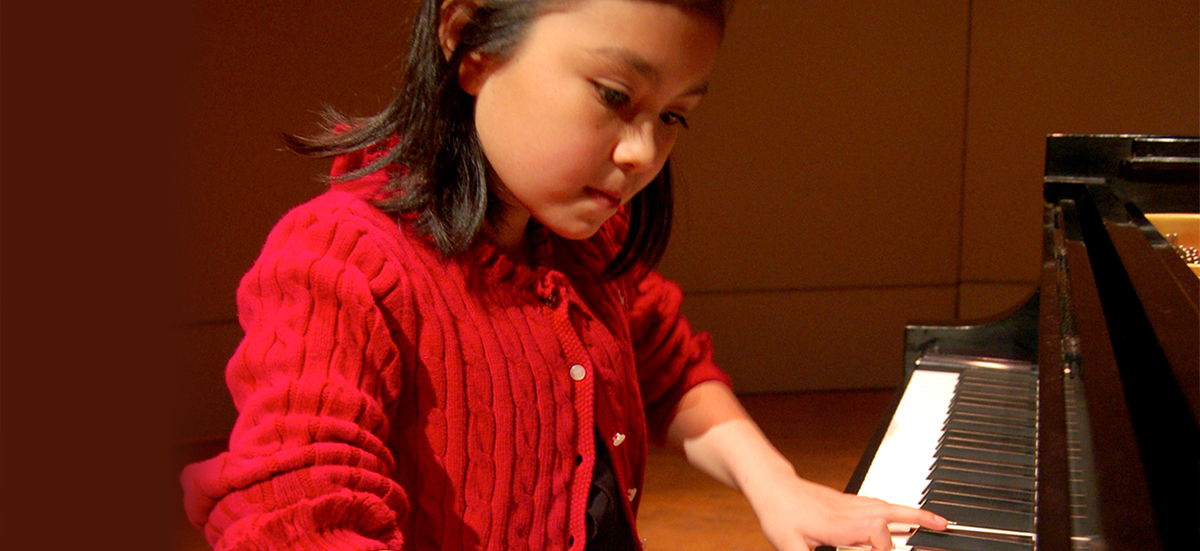 Looking for a way to tickle your child's fancy? Let him or her learn to tickle the ivories with the Suzuki method. Using the Suzuki method means your child will learn to play the piano in the most natural and intuitive way. This progressive way of teaching instills confidence in a learner, and encourages kids through measurable accomplishments.

The Suzuki Method was developed more than 50 years ago by Dr. Shinichi Suzuki in Japan. After witnessing the destruction of post-war Japan, Suzuki sought to find a way to bring out the best in humanity through music. He firmly believed that the study of music fosters a beautiful heart and soul. Today, it is widely used both in the United States and Japan and is rapidly spreading throughout the world. The Suzuki Method is not only a method for teaching music, but an educational philosophy whose goal is to develop both character and musical ability. As all children have the ability to learn their native language, so all children can learn music given the right environmental conditions. The environment must stimulate and nurture the child's musical interests just as it did in the early years of their language acquisition. Children learn to speak from hearing language constantly at home; as they begin to talk, everyone praises them and encourages them to continue. Parents become their teachers of language. Once children can speak fluently, they start learning how to read.

With the Suzuki method, parents similarly create an environment that nurtures the child's musical ability. Every day, the child hears at home a CD of the pieces she or he will learn. Parents attend the child's lessons and practice with him/her at home, persistently offering support through honest praise and encouragement. The teacher trains and guides the parent in performing this role. The child learns by ear with help from the parent. Once the child can play well with good tone and good posture, he or she will learn to read music.

A basic attitude of the Suzuki method is that every child is talented and any child can learn to play an instrument with a high level of ability if the child has a skilled teacher, supportive and dedicated parents and willingness to work hard.
What's the best age to start
The process of listening to quality music, especially from the classic composers (Bach, Mozart, Beethoven, etc.) can start even before the child is born. Then it's recommended enrolling the child in a preschool music program such as Kindermusik, or Music Together. For formal Suzuki instruction, children can start between the ages of 4 and 7. It is sometimes possible for intermediate students who have studied piano the traditional way to switch over to the Suzuki Method.
• Lessons are individualized to the needs and goals of the student with active parent participation.
• Beginning Twinkle group lessons for ages 4-6. In this group activities such as singing and rhythm are combined with short individual lessons. This group will be 2-4 students.
• Daily home practice and listening
• After an initial phone discussion, parent and child will be invited to watch a Suzuki piano lesson.
• Buy the Suzuki Book 1 disc and begin listening every day. This is the most important part of your child being ready for lessons.
• Get ready to begin with the best piano you can provide. Have the piano tuned and serviced.
• Obtain an adjustable chair and footstool so that your child can have a natural position at the piano
• Then lessons will start for the child. At the same time, the parent will receive special training on the Suzuki methodology and the pieces in book 1 for two or three months. Lesson time might be divided or the parent can come at another time.
Mr. Aguilar offers Suzuki piano lessons in San Antonio, TX. Students participate in a combination of private and group lessons, as well as recitals. Group lessons offer the opportunity to learn as part of a community of students and frequent performance experience.
For more information about the Suzuki method go to: