Have you always wanted to learn piano but were intimidated by music reading?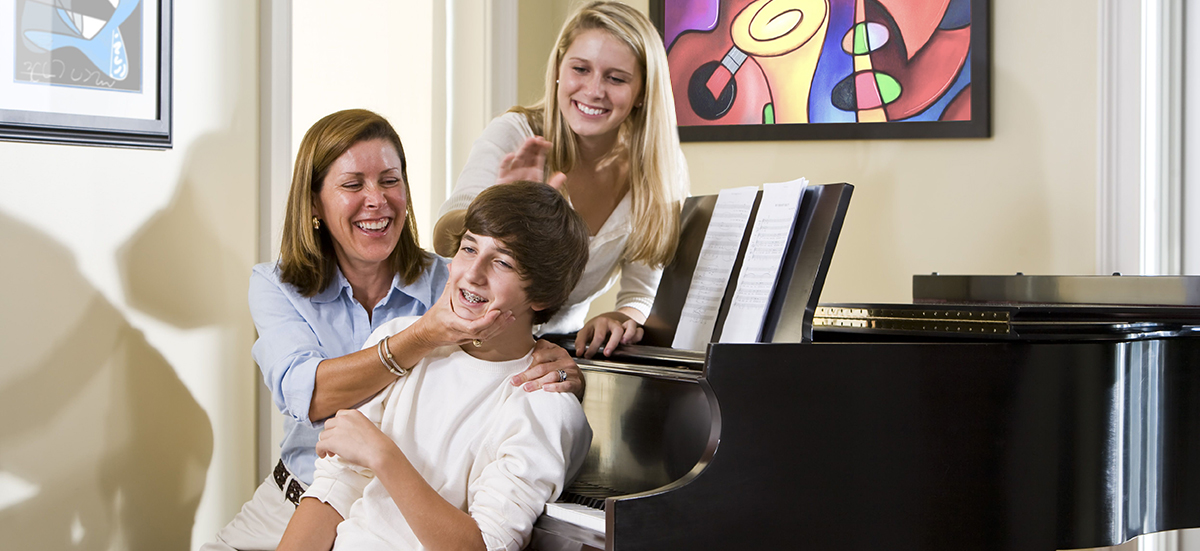 Now you can learn to play many favorite songs with the MusicTime hands-on approach. I'm Pablo and I've been a piano teacher in San Antonio for over seven years. I'll be glad to guide you step by step through the learning process. It's fun and easier than you think. You will learn a variety of songs in a short period of time and get excited when you realize you can make beautiful music on the piano. But let me warn you, at that time it might be hard to stop you from showing off your progress to family and friends.

The songs included in this program cover a variety of musical styles: pop, classic rock, blues, jazz, gospel, country, Latin, and even classical themes. Allow me introduce you to the wonderful world of music making.
Comparing MusicTime to Traditional Piano Lessons
Traditional piano lessons require students to learn how to read music from the very beginning. Unfortunately this approach is slow and frustrating. In the end, many students are not even able to play a simple song such as "Happy Birthday to You." It's no coincidence that the reason so many piano programs fail as often as diet programs is because they lose sight of what's really important to the beginner piano student—making music!

Expecting students to read music before they have learned how to play, would be like expecting children to read and spell before they have learned how to talk!

In contrast, MusicTime focuses on the absolute joy of playing the piano. It imitates the natural process of learning how to talk, by listening and demonstration. Reading is introduced after you have developed a natural connection to the instrument and can play many songs.

No more boring practice sessions and persistent hours of drills that typically come with traditional piano lessons.

The bottom line is that the MusicTime approach guarantees success. In fact, you'll be playing great sounding music from the very beginning!
Before you come to the lesson, I will ask you to listen and watch a demo of the pieces we'll be covering. That way you will have the tune in your ears and it will be easier for you to follow directions. When we start the lesson, I'll first play the piece for you to observe and then I will explain the first step. It usually involves finding a pattern on the keys, identifying appropriate fingers, and trying a section of the piece on the piano.

Once you are comfortable with the first step, we'll continue with the next and so on. Feel free to ask as many questions as you have along the way. By the end of the lesson you will be able to play a piece at least hands apart.

When you get home, you will be able to login to this website and continue practicing following the same instruction as in the lesson. Here you will find videos for each step that you can watch as many times as you need.

Here's a sample of the resources you will find in this website to help you practice and learn in between lessons:



Click here for a hands-on demonstration
Frequently Asked Questions
Question: I'm new to piano, never had lessons before, is this program suitable for someone like me?
Answer: This program is ideal for you. It has been designed for total beginners and guides you through the process of learning how to play beautiful music in a fraction of the time usually required in traditional lessons.
Question: Will I learn to read music?
Answer: Yes, but not at the beginning. Just as with language where children learn to talk long before they learn to read, those students who continue with the MusicTime program, begin the reading process after they can play 25 - 45 songs. This provides the best foundation for students to learn how to read music.
Question: At what age can a child start the MusicTime approach?
Answer: This program has been designed for nine-year-olds and older. For younger students I offer the Suzuki method.
Question: Could I learn a song I heard on the radio?
Answer: I know you want to play the songs you like, and eventually you will. But at first you need to learn the fundamentals of piano playing. Then you'll discover how to apply these basic techniques to any other song.
The monthly tuition fee is based on 46 piano lessons per year and is due on the 7th of each month. Please call 210-560-9587 for tuition rate information.
If you have any questions, please call me at 210-560-9587 or write a message here. For more information about the teacher, click here.